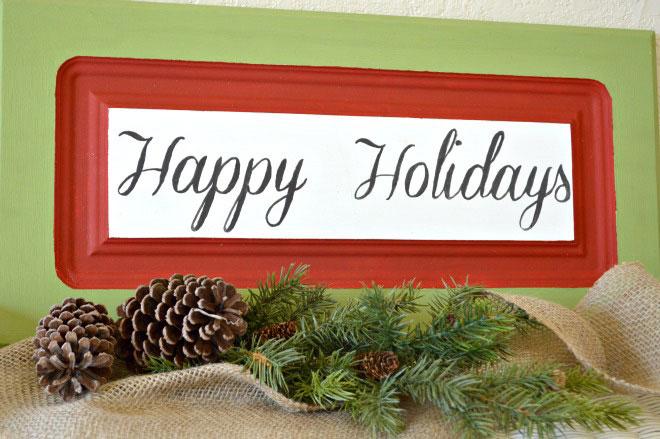 Christmas is around the corner and many are finishing up their holiday decorations. From putting the final touches on their Christmas tree to baking cookies, and here's another decoration to finish up the season with.
A holiday sign made out of an old cabinet door!
Here's what you'll need:
Cabinet Door
Acrylic craft paint white, green, red and black
Small round paintbrush
Large paintbrush
Painters tape for delicate surfaces
Printed holiday message
Graphite paper
Colored pen or pencil
Step 1: Clean and Paint
Take your cabinet door and clean it with soap then dry thoroughly and paint the cabinet door white.
Step 2: Pick your Message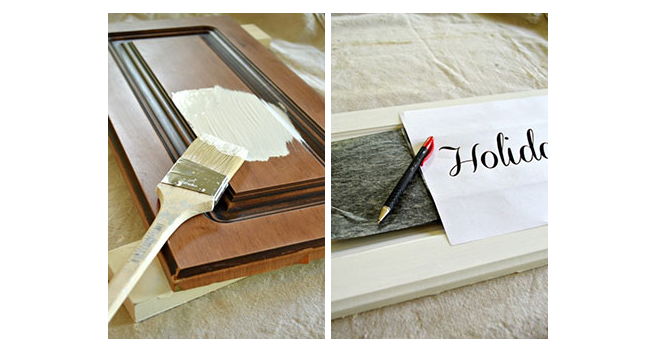 Break open your handy dandy laptop and type out your message whether it Merry Christmas, Happy Holidays, Joy to the World, it's your sign have fun with it.
Pick a font that describes the season for you.
Take your Graphite paper with your message printed and trace over the letters with a color pencil or pencil (your preference) and take your small round paintbrush and trace over your lettering. Pro tip: you can use a stencil to help with the tracing process.
Step 3: Make it Pretty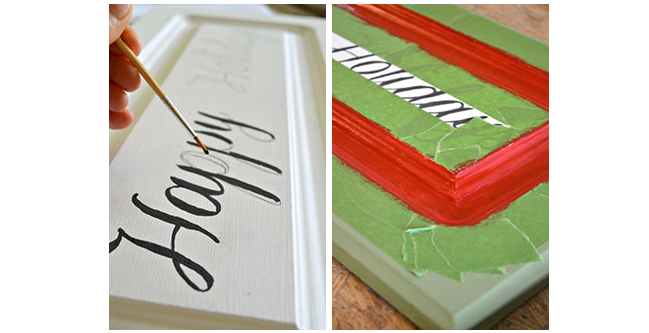 After the letter is finished making it pretty with some color. Choose your colors and paint the outer edge and follow that up with adding your secondary color in the middle of the sign. Give your sign some time to dry (should only take a couple of coats). As always, tape off areas to protect your sign from painting spilling over.
Carefully remove the tape and your DIY cabinet sign is done! It will look incredible over the fireplace above your family's stockings.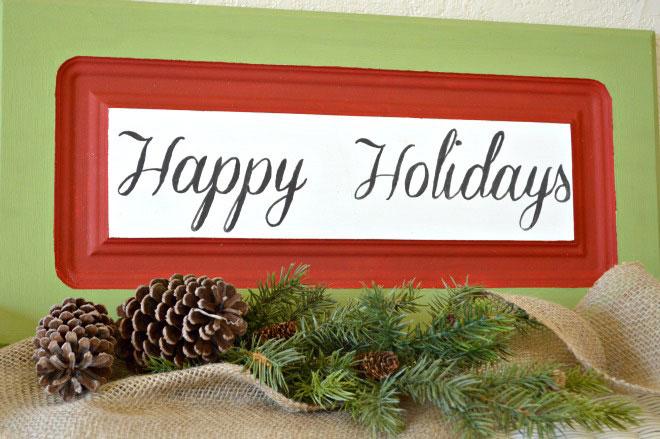 Remember, upcycling usable materials is key in keeping things out the landfills and protecting the environment. Habitat for Humanity SKC Stores is a drop-off point for paint that can be recycled. Happy Holidays Habitat fans!